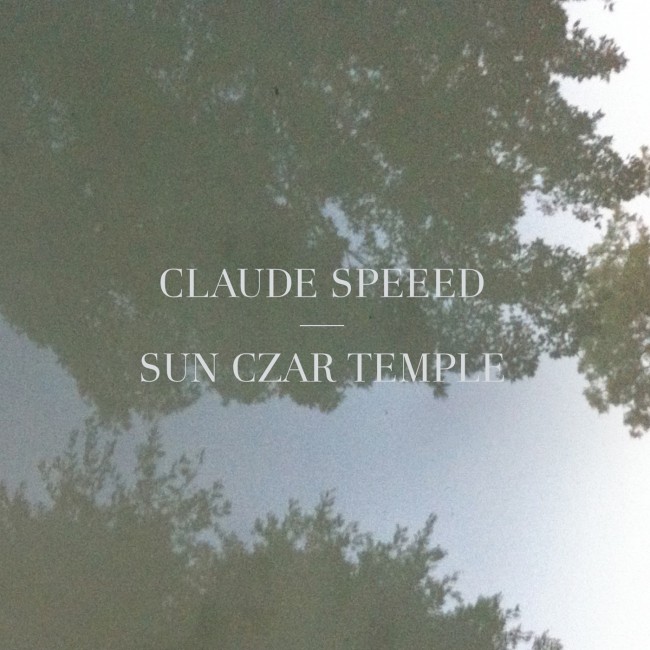 26-01-2015
Sun Czar Temple
ZIQ339
Scotland's Claude Speeed first came to our attention via his epic 2012 remix of Kuedo's 'Work Live & Sleep In Collapsing Space'. With a history in various bands such as RUSSIA and American Men, his work draws from Scottish post rock, 90s and 00s electronica, American minimalism, noise & drone.
After a significant time travelling abroad he relocated to Berlin and released his debut album for LuckyMe, entitled 'My Skeleton'. Now he is releasing his follow-up EP 'Sun Czar Temple' on Planet Mu – an epic set of songs that distort emotional songwriting with textured synthetic ambience and computer noise. Dreams on hard disk.
The EP opens with the epic 'Traumzeuge', a piece for digitally obliterated piano and plugins taking its inspiration from territories of culture shock and insomnia. Starting with monolithic slabs of SOLAR PARALLAX distortion, the layers of intensity build until eventually dropping out, revealing gentle, warm guitar harmonics and tender vocals.
'Dr. Liz Wilson' begins with twinkling, bleeping arrays of electronics: implied interstellar communication. Warm sinewaves and rising tone clusters build up into a rushing wind tunnel of s||||ESCAPE TIME FRACTAL||ound. Hidden drums, ghost choirs, and geometric cryptophasia arpeggios disappear into chaos. An Adrián Villar Rojas memory of terraforming and futuristic DMT ruins.
'VIN', serves as an interlude, built on field recordings from a short trip into an empty forest, made with looped tape noises and crushed oneiric chords.
'Fret' draws from a story about an abandoned palace, far away from anything. Initially composed entirely visually in Logic, sound muted, without any timing grid. Dense pitch shifted chords and multiple random effects building into strangely unearthly pop with Ryuichi Sakamoto 80s drums and obscured vocalvocalvocal loops.
The final track, and the EP's most epic, 'RU Sorry?' (CITY CASTLE VICTORIES) opens with simple synth 5th interval figures evolving slowly into an enveloping, rippling, cosmic fuzz. building up to near noise, then falling away into blocks of buzzing chords. Distortion appears gently until a smashed out post rock crescendo bursts through. Afterlife / Angels.
01 Traumzeuge
02 Dr. Liz Wilson
03 VIN
04 Fret
05 R U Sorry?