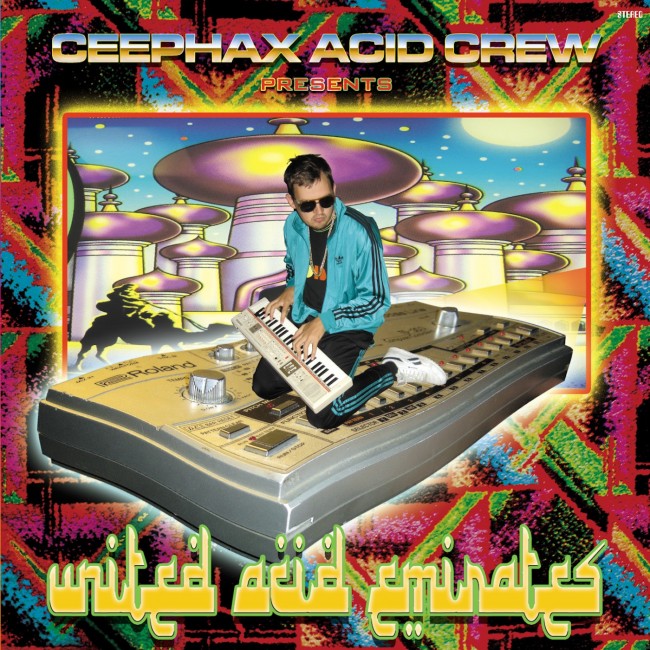 25-01-2010
United Acid Emirates
ZIQ255
Planet Mu have been wanting to make an album with Ceephax Acid Crew a.k.a. Andy Jenkinson for a long time now. The aim has always been to put together the definitive 'Ceephax' album, and with United Acid Emirates they've done it.
The album is an uncomplicated collection of tracks – the goofy drum and bass and 303 histrionics that have tainted some of his previous work have been stripped away, leaving an album that covers different styles, but at it's core is a joyfully melodic and sweetly eccentric analogue piece with great integrity.
With a strong 80's feel and a sound that's Influenced by computer game music, Italo Disco, Synth pop, Techno and House, crossing different bpms and moods and all hand made on Andy's ancient analogue synths, this is an epic release.
From the early house feel of Life Funk to the 16 bit techno dash of Sidney's Sizzler, the Italo shimmer of Topaz and Parkway's lush Human League synths n' acid through to The Celebrity's synth funk, United Acid Emirates showcases Ceephax at his best and it puts him up there with Aphex's recent analogue experiments.
01 Cedric's Sonnet
02 Castilian
03 New River Company
04 Commuter
05 Glocker
06 Life Funk
07 Sidney's Sizzler
08 Trabzonspor
09 Topaz
10 Emotinium II
11 The Celebrity
12 Denizlispor
13 Arcadian (Castilian II)
14 Royal Lounge