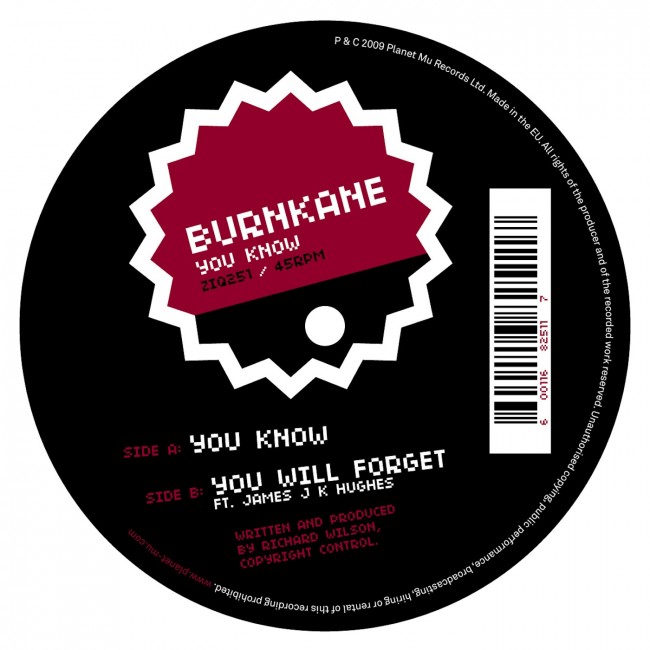 14-09-2009
You Know
ZIQ251
This is a new 12 from Washington DC's Burnkane, a new signing and a new artist morphing the dubstep template beyond recognition.
Across these two tracks he demonstrates a unique take on the sound, 'You Know' is a barely held together mix of smudgy cello and auto tuned vocals in a fog of atmospheric echo, with buried minimal drums holding the track in shape. It's the sort of unusual vision of dubstep you could imagine Kevin Shields making.
'You Will Forget' starts slow and dense with a lumbering bassline and treated vocals, before breaking into James J.K. Hughes vocals and mcing and snappy upbeat drums. It's a track that follows a typical pop format, but one that's treated and dubbed out into something strange and narcotic.
01 You Know
02 You Will Forget (ft. James J.K. Hughes)