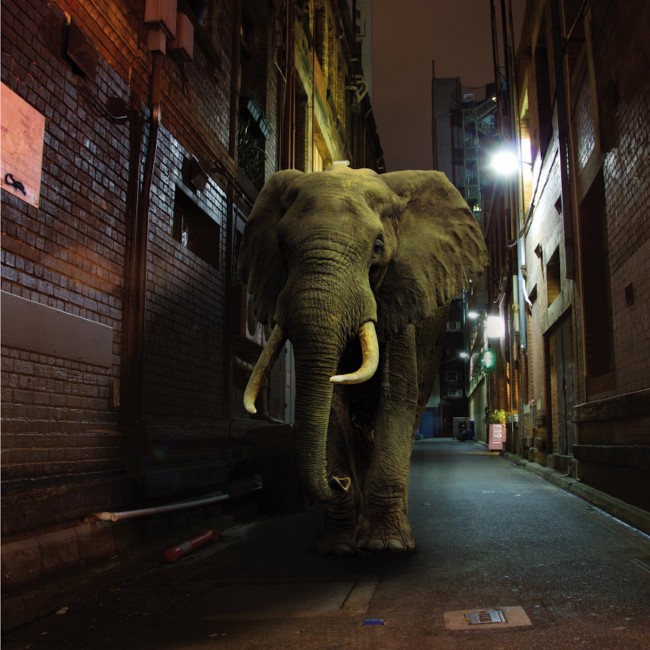 14-10-2013
D'Zzzz
ZIQ342
Misty Conditions is a project that started off when Henry Collins and Richard Wilson met up in Henry's studio a couple of years ago and jammed for a few days non-stop, enjoying the process thoroughly.
The connection became so good in this period that the duo developed a fluent understanding of how each other worked, ending up as a project made across the internet, while Henry was living in France and Richard in LA. They cross pollinated by developing what each did best, Henry making and creating banks of samples and Richard creating software and effects to cut up and re-sample, passing the tracks back and forth, essentially until they felt finished.
The music here is quite different from what either of the artists are previously known for. Henry used to record as 'Shitmat' making fidgety jungle and Richard has recorded as 'Burnkane'. The music here initially sounds more simplistic, it's tempo pulled down to a head nod speed.
At times the album gives the impression of a kind of future-primitive take on Trap; rusted and distorted 808 claps and bass drums collide with exotic percussion and mangled industrial clangs, reminiscent of more recent industrial takes on techno such as Pete Swanson's music.  It's a thoroughly unique soundworld that stretches from the 4/4 kick of 'Dusco' to the Brazillian percussion meets trap triplets of 'Drizzle'. 'Dank' is made of exhausted and aggressively distorted hip hop, while 'Drowning' has an ambient feeling to it, leading into 'Dilute''s pockmarked abstraction. 'Death' is mercilessly overloaded and fever-sick, while 'D'Mmmm' works with just a looped sample and plodding processed 808s. following on are 'Demonoid' which stretches cymbals and drums into strange shimmering shapes and the brainwipe of 'Damiana's fierce oppressive squelch.
01 Dusco
02 Drizzle
03 Dank
04 Drowning
05 Dilute
06 Death
07 D'Mmmm
08 Demonoid
09 Damiana