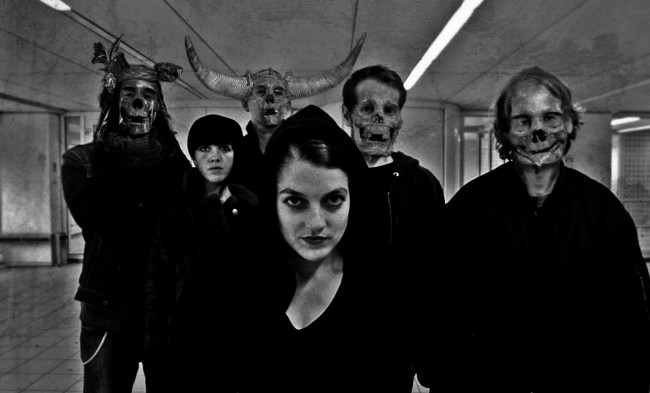 The Kilimanjaro Darkjazz Ensemble
The Kilimanjaro Darkjazz Ensemble's form of mutant jazz, slithers and slides…delicately painful. Each song, a little story of heartache, hope and perseverance, seemlessly fusing analogue and digital. Soundtracks to non-existing movies, inspired by the worlds of The Quay Brothers, Hieronymus Bosch, Picasso, Goya, Murnau and Lang.
Jason Kohnen (aka Bong-Ra) and Gideon Kiers started TKDE around the turn of the century, creating new soundtracks to existing silent movies such as Murnau's Nosferatu and Lang's Metropolis. Both graduates of the School of Arts and majoring in audiovisuals and multimedia, the audio/visual concept developed into creating 'visual' music supported by existing film fragments to intensify the audio.