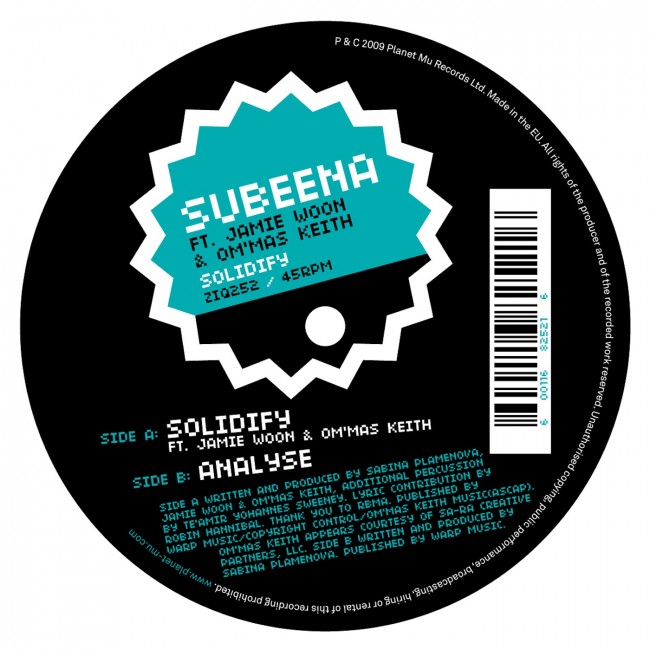 19-10-2009
Solidify
ZIQ252
Subeena aka Sabina Plamenova is a London based producer and DJ who has a background in dubstep with releases on her own Immigrant Recordings label, but it's evident from this single that she's branching out beyond the restrictive confines of the genre with gentle ease and grace.
Solidify is something of a supergroup collaboration. The track is split three ways with Om'mas Keith from Sa-Ra Creative Partners on keys, the sensational Jamie Woon on vocals and Subeena providing drums, bass and subtle production. Jamie's honeyed soul harmonies glide across pools of spacy Rhodes keys and Subeena's tough, detailed insectoid beats and bass, it's a beautiful track that recalls the stoned soul of D'Angelo but with free floating, state of the art digital production and abstract depth.
The B-side 'Analyse' is just Subeena on her own. It's bittersweet, melodic synths, mixed with crunchy drums wouldn't be out of place on artificial intelligence era Warp releases, were it not for the traces of dubstep in the sparingly used delays and the sub bassline that frame the tune.
01 Solidify (ft. Jamie Woon & Om'Mas Keith)
02 Analyse