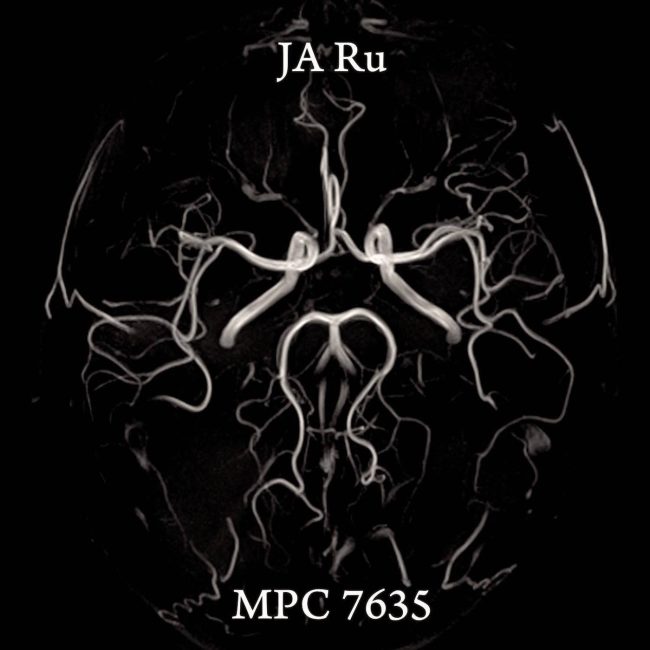 03-06-2016
MPC 7635
OBJ002
By day Jana Rush works as a chemical engineer at an oil refinery and at night she works as a Cat Scan Technologist assisting doctors in pathology detection using CT scans. This is in fact where the artwork for the cover comes from. Jana also has a background as a paramedic/firefighter. 
Chicago born and raised, Jana started DJing at the tender age of ten and started producing just three years later, influenced by Robert Armani, Lester Fitzpatrick, Cajmere, DJ Milton and DJ Deeon, the latter of whom she released with on Dance Mania in 1996 as "DJ Deeon Presents The Youngest Female DJ". 
Whilst DJing in the early 90s at WKKC Jana gained friendship with DJ Rashad, Gant-Man, and Nehpets and has been a regular at juke and footwork events in Chicago. 
MPC 7635 is a hard hitting, unashamedly footwork EP. Kicking off with 'SpAcE', eerie horns melt with whirling synth chords, all pulled together with a throbbing bass line. The tracks 'TW' and 'Bac Up Rmx' use well honed samples with strong ties to jazz elements and an almost chip tune playfulness in the latter. Each moment is a whirlwind of experimental techniques, thundering bass and hyperactive jittering drums.
01 SpAcE
02 Bac Up Remix
03 Angry Bassline
04 Warp'd Out
05 TW
06 FM Bill Track