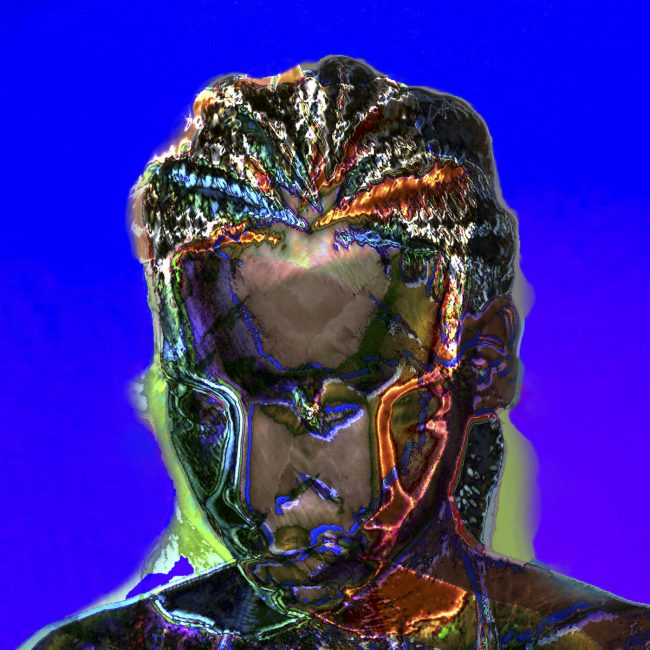 09-11-2018
Mentor
ZIQ403
01 Physarum
02 Mentor
03 Nemesis
04 Colony (ft. Debby Friday)
05 Impetus
06 Both (ft. Hannah Black)
After a strongly received debut EP, the fierce 'Free Lutangu' that channelled the grief and pain of losing her nephew Bonaventure, after whom her musical project is named, Swiss/Congolese producer Soraya Lutangu arrives on Planet Mu with a new EP.
 
'Mentor' is a homage to people whom inspire her, a gesture towards engagement and interaction with individuals and subjects she cares about – a research on the responsibility of learning and the process of teaching and sharing information.
 
The EP is tough and melodic, overtly propelled by rhythms drawn from Kizumba, Tarraxo, Coupé-Décalé and European dance music. She talks about the 'Poles' that make up the sample bank of sounds she uses in her production, "I am constantly organising my samples into natural and un-natural sounds, European and African sounds" What's more the sound feels rippling and subterranean; there's a strange slime-like alienness weaving it's way through the mix across the EP, informed in part by Soraya's recent reading list of science fiction, playing on how alien entities penetrate and transform bodies but also themes of how humanity sees mentorship in extra-terrestrial forms of life.
 
Gentle Opener 'Physarum', named after a particularly intelligent slime has a hopeful melody over drums that could be a dubbed take on trap, as noises stretch out and shimmer underneath, against a muffled human voice. Stirring to life with splintering sounds, 'Mentor' has a martial 138 beat, which rolls out through an elastic, stretchy atmosphere before focusing on synths and a triumphant chorus. 'Nemesis' has pitch-bent keys and bell-like melodies with drums that build and intersect into dense shapes. 'Colony', featuring Debby Friday, is a deep space dive into muffled dubbed electronic voices, crunching, constantly evolving drums, invaded by noise and synthy drones. 'Impetus' mixes insectoid cross-hatching rhythms with hard kick drums and strange voice-like chords, breaking into the kind of loopy, tense sample melodies that recall the heady dread of darkside rave anthems until the creepy metallic scrapes flood in. 'Both' features a shivering repeated mantra written and performed by Hannah Black whom she has collaborated on previously in the performance Anxietina alongside Ebba Fransén Waldhör. When the grounding message of this mantra ends, the mood of the track is lifted through a soaring, curious melody, set against shaky drums. It creates a feeling, which summarises the nature of the record beautifully.
Artwork by Ali-Eddine Abdelkhalek based on image by Charlotte Krieger and Ali-Eddine Abdelkhalek. Mastered by Stud1nt.