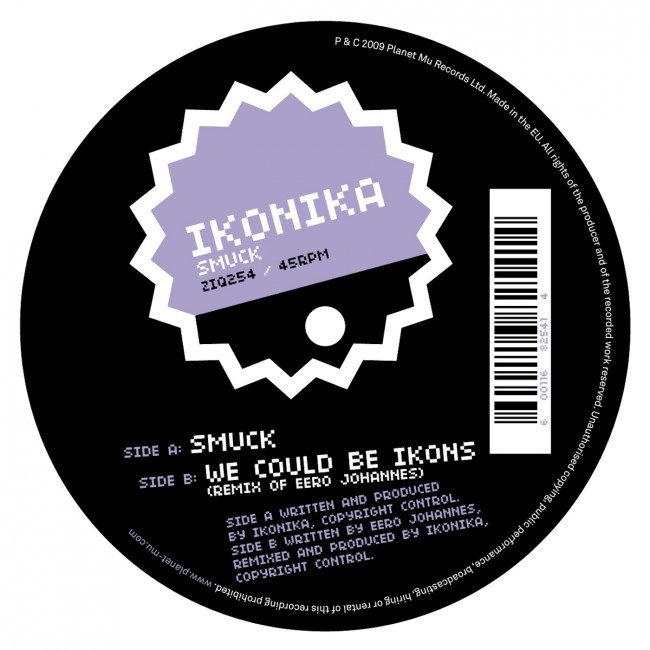 26-10-2009
Smuck
ZIQ254
Planet Mu is very pleased to have Ikonika a.k.a. Sara Abdel-Hamid's first proper release on another label outside of Hyperdub. 'Smuck' has been given a home on the label alongside Ikonika's remix of Eero Johannes for this 12" and what a pair they make.
'Smuck' follows in the tradition of Ikonika's sweet and sour, curdled sound, with ever changing off-key melodies and metal-like synth guitar lines over sweet chilled chords, the track takes her penchant for melodies that border on the atonal as far as it can go, like a sophisticated take on 8-bar grime.
Her remix of Eero Johannes 'We Could Be Skweeeerooos' on the b-side simply switches up the tempo of the original, makes the rhythm nice and bouncy and tightens up the original adding some trademark bent melodies and a see-sawing bassline. The end result is a linear, melodic track that feels like it's somewhere between Wiley and Aphex at their sweetest.
01 Smuck
02 We Could Be Ikons (remix of Eero Johannes)