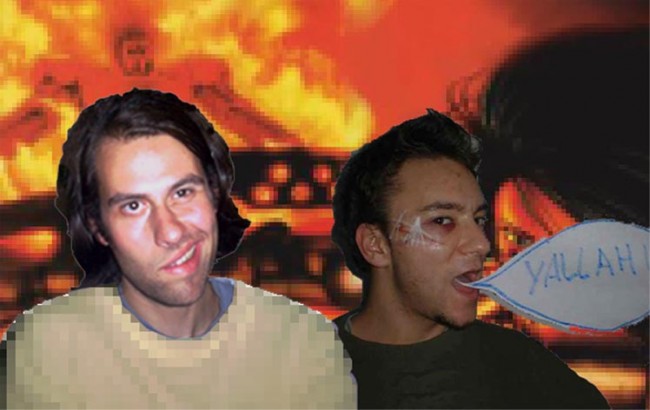 Transformer Di Roboter
I was compiling "criminal '02" and this bewildering demo appeared from the po box. Also known as noise glitch merchants Chlorgeschlecht. here's what the British "style" magazine The Face wrote about their ep on WMF rec:
"The pick of the German glitch cabaret scene, Transformer di Roboter are bonefide musical geniuses – with very bad dress sense. They perform funny/fantastic goth industrial covers of Beach Boys, Metallica and Michael Jackson that sound so utterly heartfelt you can't help but to bow to their Berlin ways. Love them now!" The Face, 12.02
Transformer Di Roboter is a Berlin based duo consisting of Johannes Malfatti and Alex Kloster. Originally from Berlin, the members of TDR have lived in San Francisco, London and New York over the past years; but for now they're back.